Multi Needle Lock Stitch
Small Quantity Lots
Fast Response Times
Quilt Designs
Full Stitch Designs
Minimum Wastage
Ready Quilted Lining Fabrics
Matching Stitch Colour
Polyester Waddings
In House Design
Welcome to the Harvey Quilting Web Site.
Formed in April 1999 as the result of an agreed Management Buyout of P.Harvey & Son Ltd, we have a wealth of experience in dealing with all types of fabrics across many industry sectors.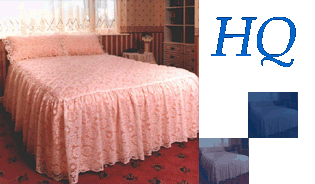 Harvey Quilting are a company which offer Commission Quilting Services and specialise in Ready Quilted Taffeta Linings.
We also specialise in small quantity lots, full set-up stitch designs and matching stitch colour to face fabrics, low flam and high thermal performance polyesters. We can also offer advice as to the suitability of fabric types to quilt stitch design.
In recent years we have also diversified in to the area of technical textiles and building insulation products, and we are also able to offe fabric re roll and slit cutting facilities.
We believe in total customer satisfaction and all jobs are screened to ensure you of the highest quality.
In short we listen and will give anything a go!
Harvey Quilting have joined forces with Homedrapes and we are now able to offer the following services.
Click here to view

Quality Control
Harvey Quilting Ltd beleive strongly that the higest possible quality of work is required at all times, We will seek to ensure your complete satisfaction with all the work we process and if for any reason the required quality cannot be achieved, then you will be informed at the earliest possible opportunity.
To maintain a uniform quilting standard, Harvey Quilting Ltd adheres to the Marks and Spencer Specification for quilting.
M&S Specification (Summary)
1. Shuttle Changes:
All under thread bobbins to be changed completely when the second bobbin runs out.
2. Fabric Joins:
A maximum overlap of 15cm is allowed.
3. Waddings Joins:
To be butt ended if possible, if overlapped or sliced, a maximum tolerance of 25cm is allowed.
4. Stitch Size:
Unless otherwise specified, must be 10 stitches per 2.5cm, along the stitch line on all designs.
5. Presentation:
All rolls must have one edge trimmed cleanly parallel with the fabric selvedge.
6. Inspection:
All rolls must be inspected and mending carried out, if required, prior to despatch. Any faults that cannot be mended must be clearly market.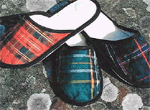 Tolerances
1. Maximum allowable design tolerance to be + or - 2mm.
2. Loss of width and length of fabric due to quilting will vary depending on the thickness of wadding and stitch design. The actual loss should be determined at sampling. Is normally in the range of 2.5 to 5%.
Needles
Size - To be be no larger than 110's.
Point - Either normal round or ball point depending on fabric type.
Threads
Unless otherwise specified,
Top threads are to be 120/3 continuous filament polyester threads. Threads containing a cotton composition must not be used in flame retardant garments.
Bobbins, in all work apart from lightweight single face quilting, are NM90/2 spun polyester composition to limit the possibility of stitch run back. Matching of stitch colour to be ensured at sampling stage.
Stitch tensions to be checked on a regular basis to ensure the elimination of loss or tight stitching.
Waddings:
Unless otherwise specified all waddings are to 100% polyester. They must come from an approved source and be at least 5cm wider than the fabric being quilted.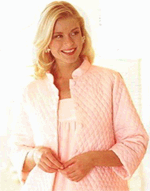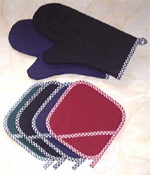 Contact us
Harvey Quilting Limited
Unit 11
Robin Hood Industrial Est
Alfred Street South
Nottingham
NG3 1GE
Telephone: 0115 958 5777
Fax: 0115 950 3339
Thank you for visiting our website. If you would like further information, please fill in the form below and we will get back to you as soon as possible.